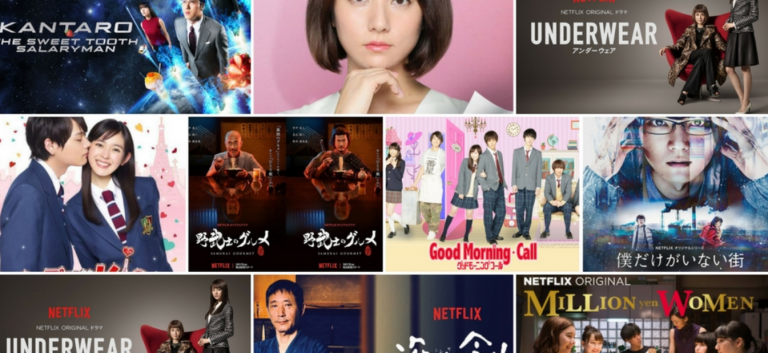 Buat kamu yang kebingungan menghabiskan waktu liburan atau ingin melepas penat setelah beraktivitas, drama Jepang atau dorama bisa menjadi salah satu solusi. Walaupun ceritanya terkadang sangat sederhana, namun cukup menarik untuk diikuti dari satu seri ke seri yang lain.
Nah, berikut ini rekomendasi drama Jepang yang ada di Netflix yang bisa kamu tonton nih! Buat yang jomblo, siapin popcorn sebelum nonton. Buat yang sudah punya pasangan, beberapa deretan dorama ini bisa kamu tonton bareng pasangan kamu.
Duduk, santai, dan pilih drama Jepang favoritmu!
Good Morning Call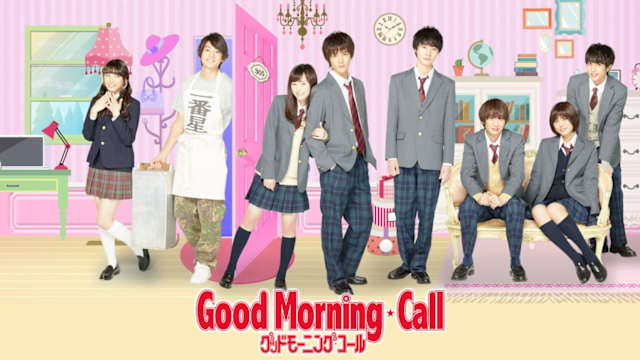 Ketika siswa SMA, Nao Yoshikawa akhirnya pindah ke apartemennya sendiri, dia tidak bisa percaya betapa bagusnya kesepakatan yang dia dapat! Apartemen itu besar, murah dan tepat di tengah-tengah Tokyo. Satu-satunya downside? Salah satu anak laki-laki paling populer di sekolahnya, Hisashi Uehara, juga tinggal di sana. Untuk menghemat biaya sewa, mereka setuju untuk hidup bersama tetapi tidak memberitahu siapa pun. Good Morning Call adalah komedi-romansa yang mengikuti anak sekolah tinggi saat Nao mulai mengembangkan perasaan untuk Hisashi.
Mischievous Kiss (Love in Tokyo)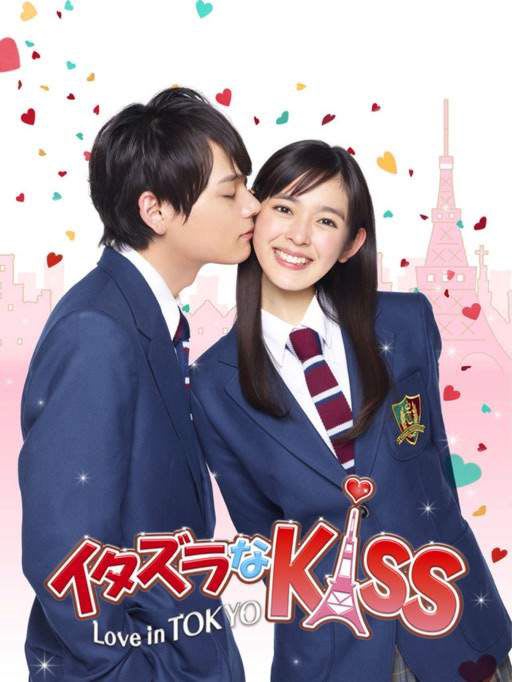 Berdasarkan manga shojo populer (komik anak perempuan) dengan nama yang sama, komedi-romansa ini sangat ringan dan lucu. Kotoko Aihara, seorang siswa SMA, tanpa ampun jatuh cinta dengan muridnya yang paling pintar dan paling terkenal di sekolahnya, Naoki Irie. Terlepas dari kekagumannya, Naoki tidak membalas cintanya. Namun, dalam nasib yang luar biasa setelah kehancuran tiba-tiba di rumah Kotoko, dia menemukan dirinya lebih dekat dengan Naoki daripada sebelumnya. Apakah ini kesempatannya untuk memenangkan hati Naoki atau apakah cintanya tetap tak berbalas selamanya?
Erased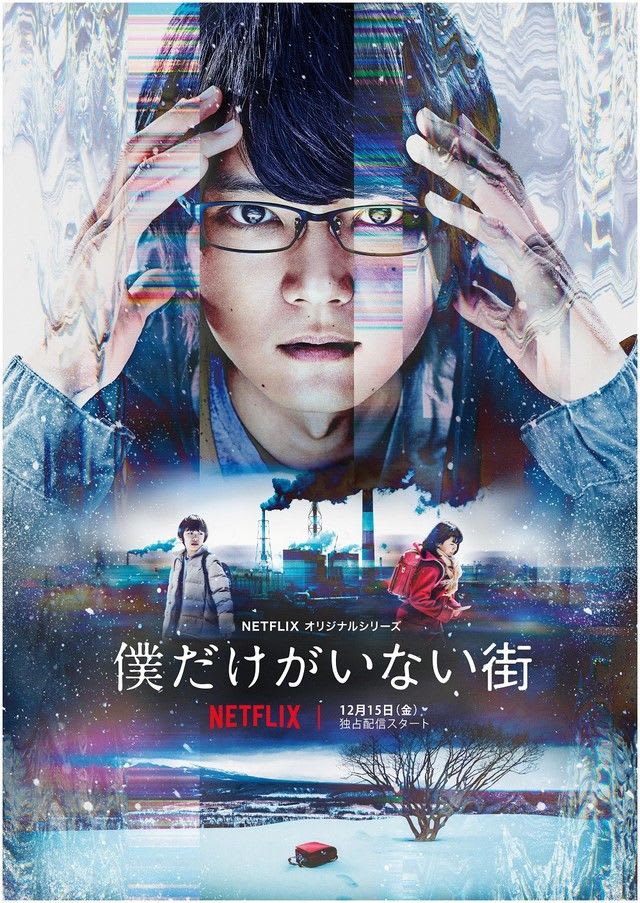 Satoru Fujinuma, seorang seniman manga berusia 29 tahun, secara teratur dan tanpa sengaja melakukan perjalanan kembali ke masa lalu untuk menghentikan kecelakaan yang mengancam jiwa sebelum terjadi. Ketika ia dijebak atas pembunuhan ibunya, Satoru dikirim kembali 18 tahun ke waktu di mana tiga anak diculik dan dibunuh di kota kelahirannya. Dirilis pada bulan Desember 2017, Netflix Original yang menegangkan ini mengikuti Satoru saat dia berjuang melawan waktu untuk menyelamatkan tiga anak di masa lalu dan ibunya di masa kini.
Samurai Gourmet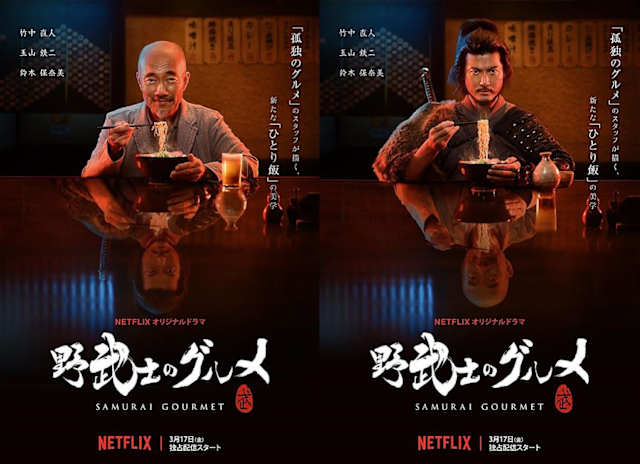 Ketika Takeshi pensiun dari pekerjaan kantornya selama 38 tahun, dia menemukan dirinya bosan dan mencari sesuatu untuk mengisi waktunya. Sambil berjalan tanpa tujuan melalui lingkungannya, dia tersandung ke sebuah restoran tua dan menemukan keinginannya untuk, akhirnya, menikmati makanan dan minuman tanpa takut penilaian orang lain. Tapi, dia kurang percaya diri! Untuk membebaskan dirinya sendiri, ia membayangkan apa yang menjadi alter ego dan panutannya — 'Samurai Tanpa Master' akan melakukannya dan mengikuti. Samurai Gourmet adalah komedi yang ringan, cocok untuk siapa pun yang tertarik dengan masakan Jepang.
Midnight Diner: Tokyo Stories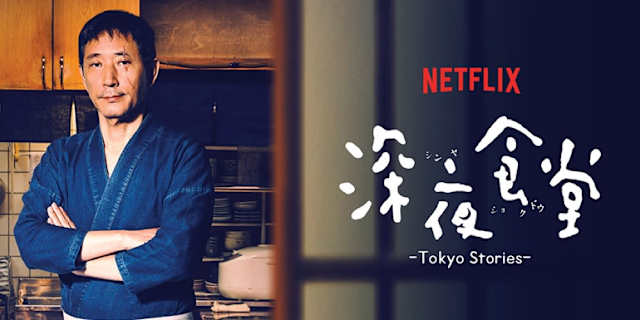 Di salah satu sudut terkecil kota-kota terbesar di dunia, ada izakaya yang buka dari jam 12 pagi hingga jam 7 pagi. Ini adalah restoran tengah malam, dijalankan oleh seorang koki yang bijaksana dan intuitif secara emosional yang dikenal hanya sebagai 'Sang Master'. Midnight Diner: Tokyo Kisah-kisah mengikuti Guru ketika dia membantu pelanggannya mengatasi hambatan pribadi dan terhubung satu sama lain melalui makanan sederhana di restoran kecilnya. Drama yang menghangatkan hati tentang makanan yang baik, koki yang memberi nasihat, dan pentingnya hubungan manusia yang sehat.
Million Yen Women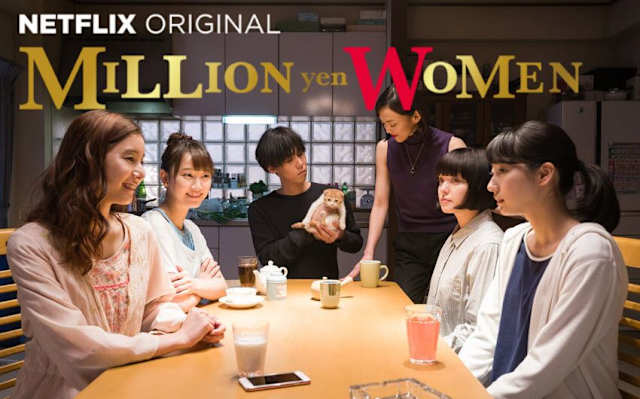 Shin Machima adalah seorang novelis yang sedang berjuang. Ketika lima wanita misterius tiba-tiba muncul di rumahnya dan menawarkannya satu juta yen masing-masing untuk sewa dan biaya hidup per bulan, dia tidak bisa menolak. Para wanita muda, cantik dan mereka membuatnya menjadi pria kaya. Satu-satunya masalah? Shin tidak tahu dari mana wanita itu berasal, mengapa mereka pindah bersamanya atau rahasia gelap apa yang mereka tampung. Million Yen Women adalah film thriller menegangkan, mengikuti kehidupan Shin saat ia mengatur rumah tangga dan mencoba untuk menemukan misteri para wanita.
Underwear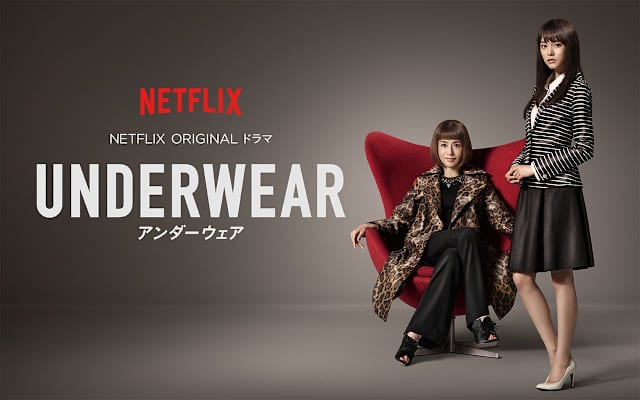 Juga berjudul Atelier, drama Devil-Wears-Prada-esque ini berpusat pada penderitaan seorang wanita muda bernama Mayuko saat dia mencoba untuk membuat tanda di dunia pakaian dalam. Mengikuti kegemarannya akan tekstil, Mayuko mendapat pekerjaan di produsen lingerie kelas tinggi. Meskipun, meskipun upaya terbaiknya untuk menyesuaikan diri, ia berjuang untuk berasimilasi dengan dunia pakaian mewah yang glamor. Drama yang ringan dan menggembirakan, Underwear adalah kisah tentang tekad seorang wanita muda untuk mencapai mimpinya terlepas dari tantangan yang menghadang di jalannya.
Kantaro The Sweet Tooth Salaryman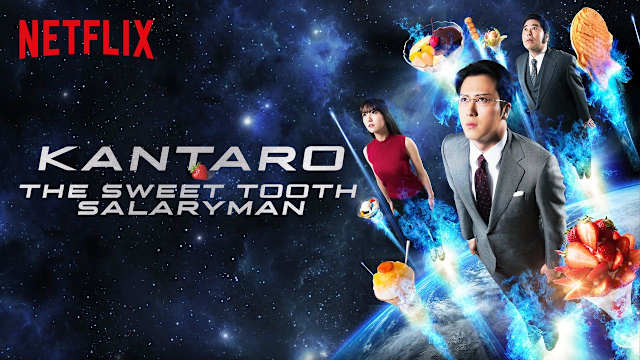 Sangat bergairah tentang permen segala jenis, Kantaro adalah seorang salaryman yang mempercepat tugas sehari-hari dan pertemuannya sehingga ia dapat menyelesaikan pekerjaannya lebih awal dan lebih bersemangat tentang pencicipan makanan penutup Tokyo. Dia mendokumentasikan kecanduannya dan petualangannya di blognya, Sweets Knight, meskipun menegakkan aura seorang tenaga penjualan yang teliti di tempat kerja. Kantaro The Sweet Tooth Salaryman adalah komedi aneh dan lucu tentang pentingnya merebut kemewahan kecil sehari-hari untuk diri sendiri: terutama, jika kemewahan itu manisan dan / atau dapat dimakan.
The Many Faces of Ito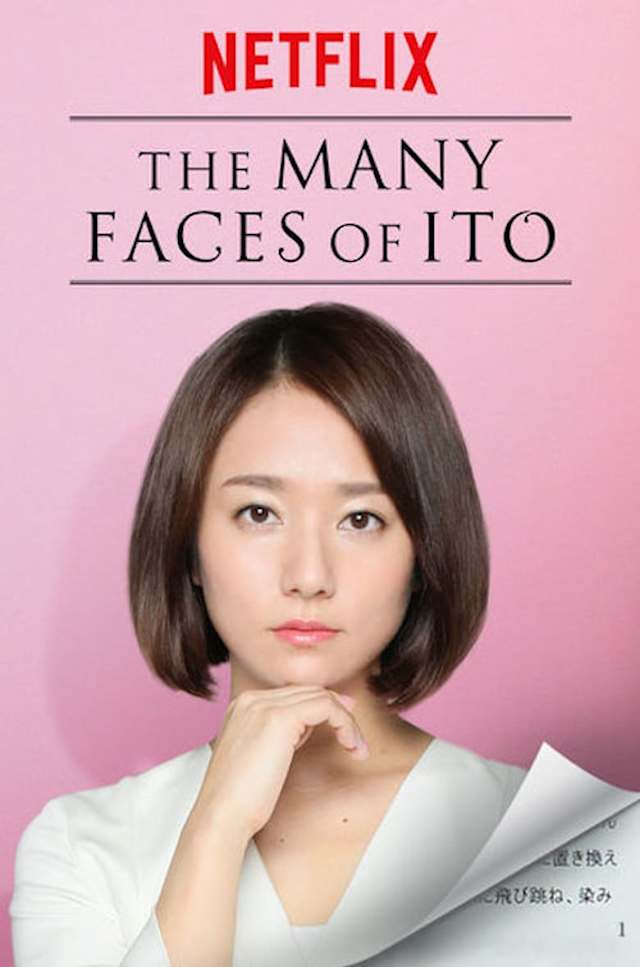 Original Netflix ini adalah drama romantis tentang Rio Yazaki, seorang penulis skenario berusia 30-an yang mencari hit besar berikutnya. Mencari inspirasi, Rio menemukan dirinya menawarkan saran kepada empat wanita yang semuanya mengalami masalah hubungan dengan pria bernama Ito. Untuk setiap wanita, karakter Ito benar-benar berbeda. Penasaran, Rio memutuskan untuk menggunakan wanita dan masalah mereka dengan Ito untuk membantu menginspirasi karya kreatif berikutnya.
Hibana: Spark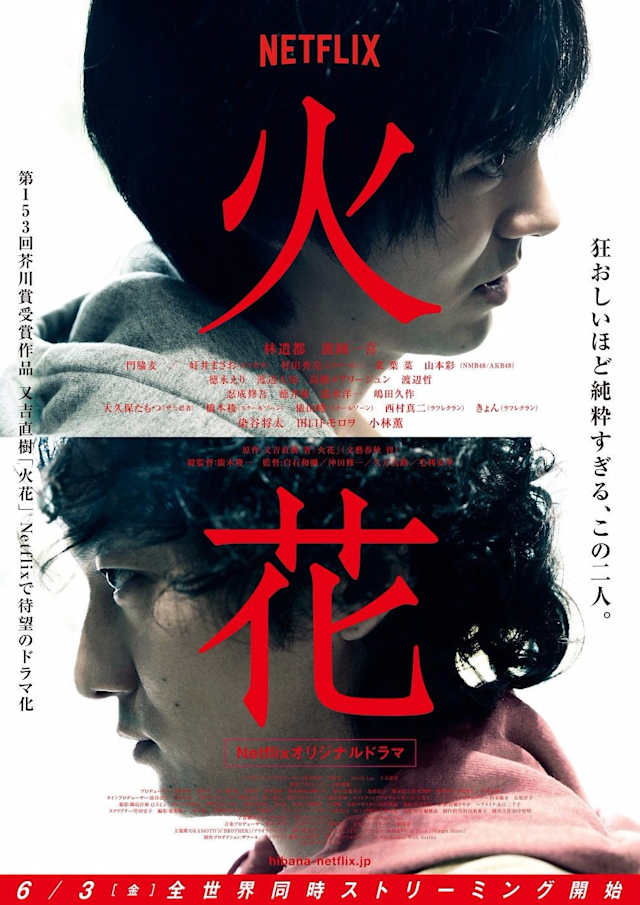 Berdasarkan novel pemenang hadiah karya Naoki Matayoshi, Hibana: Spark adalah drama tentang seorang pemain muda yang bernama Tokunaga, yang berusaha menjadi besar di Tokyo. Tokunaga adalah komedian Manzai (gaya komedi tradisional di mana duo melakukan lelucon cepat yang sering berputar di sekitar kesalahpahaman, permainan kata-kata atau kata-kata) dan sebagian besar tidak populer. Namun, ketika Tokunaga bertemu Kamiya, seorang komedian Manzai yang lebih tua, kreativitasnya dibakar: persahabatannya dan konflik dengan Kamiya mendorongnya untuk mencapai mimpinya.
The post 10 Drama Jepang Terfavorit di Netflix, Mulai Dari Yang Romantis Sampai Komedi Dan Bikin Greget appeared first on Japanese Station.
from WordPress https://ift.tt/2y3bFGj