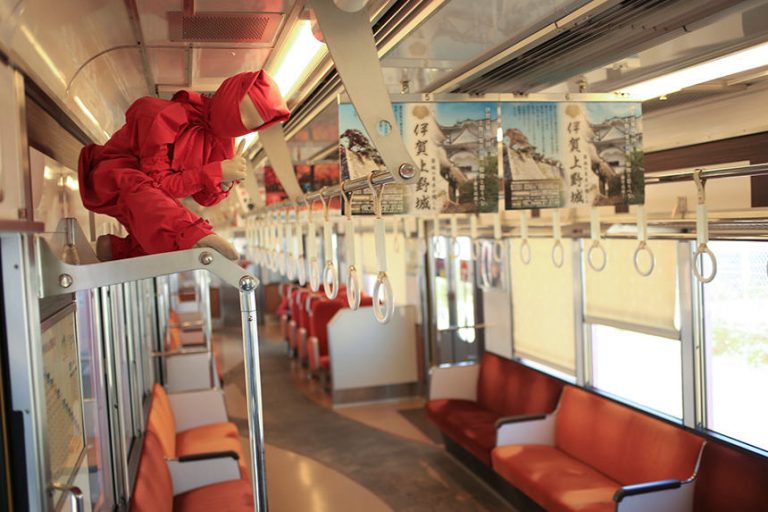 Kamu pasti sudah sangat akrab dengan ikon sekaligus bagian dari sejarah di Jepang, Ninja. Ikon ini pun sering muncul di berbagai film, anime, maupun komik. Ninja, tumbuh sebagai kekuatan kelas ksatria di akhir abad ke 11 ini memiliki beberapa sekolah atau klan. Salah satu klan ninja yang paling terkenal di Jepang adalah Iga-Ryu, sebuah klan ninja yang berkantor pusat di Kota Iga.
Nah, buat kamu yang ingin merasakan "kehidupan" asli Ninja di Jepang, kamu bisa mengunjungi sebuah museum yang bernama Iga-Ryu Ninja Museum. Berada di museum ini, kamu akan merasakan kehidupan ninja, mulai dari sejarah hingga seni tembus pandang seperti yang dilakukan oleh klan ninja Iga-ryu. Selain itu, kamu juga bisa mengikuti tur ke rumah ninja, yang dipandu oleh ninja perempuan yang dikenal sebagai kunoichi.
Berlokasi di Kota Iga, Perfektur Mie (area Kansai, dekat Kyoto dan Osaka), Museum Ninja Iga-ryu akan membuat kamu menikmati suasana kehidupan ninja dari tempat aslinya. Di museum ini, kamu juga akan melihat berbagai senjata rahasia, serta perangkap khas ninja yang biasa kamu tonton di film-film lho!
Terkait museum Ninja Iga-Ryu ini, ada sesuatu yang unik berhubungan dengan moda transportasi yang bisa kamu gunakan saat menuju ke museum terseut. Sebuah kereta khusus yang dibuat oleh kartunis Jepang, Leiji Matsumoto akan menambah suasana serba ninja saat kamu menuju Museum Ninja Iga Ryu.
Kereta unik yang dibuat oleh leiji Matsumoto ini tidak bisa kamu lewatkan sebagai penggemar ninja. Diranjang dalam tiga warna, merah muda, biru, dan hijau, kamu akan merasakan interior kereta yang dihiasi dengan motif ninja. Kereta yang dioperasikan oleh perusahaan kereta api Iga ini juga menyediakan berbagai souvenir bernuansa ninja yang bisa kamu jadikan oleh-oleh saat pulang dari Jepang.
Menarik? Buat kamu yang ingin mengunjungi Iga-ryu Ninja museum, kamu bisa menggunakan beberapa jalur alternatif:
Bandara Internasional Chubu Centrair berjarak 1 jam penerbangan dari Bandara Haneda.
Bandara Internasional Chubu Centrair dapat dicapai dalam 100 menit penerbangan dari Bandara New Chitose Sapporo.
Bandara Internasional Chubu Centrair adalah 75 menit penerbangan dari Bandara Sendai.
Bandara Internasional Chubu Centrair adalah 65 menit penerbangan dari Bandara Matsuyama.
Pelabuhan Matsusaka berjarak 75 menit dari Bandara Internasional Chubu Centrair melalui Jalur Bandara Tsu.
Stasiun Matsusaka berjarak 12 menit dengan bus dari Matsusaka Port.
Stasiun Uenoshi berjarak 65 menit melalui jalur ekspres Kintetsu dari Stasiun Matsusaka.
Ninja Museum of Igaryu berjarak 10 menit berjalan kaki dari Stasiun Uenoshi.
The post Jangan Sampai Lewatkan Kereta Bertema Ninja Ini Saat Berkunjung Ke Kota Iga appeared first on Japanese Station.
from WordPress https://ift.tt/2A8bfja