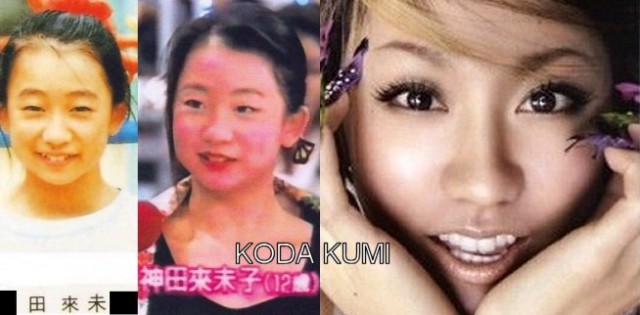 Memiliki wajah cantik atau tampan, pasti dambaan bagi setiap orang. Sebagian diantaranya, rela merogoh kocek yang tidak sedikit untuk "memermak" wajah mereka agar terlihat lebih menarik, salah satunya dengan operasi plastik. Mungkin sebagian besar diantara kita menebak negara yang penduduknya banyak melakukan operasi plastik adalah Korea Selatan. Eits, jangan salah sangka dulu! Menurut data yang ditampilkan oleh The International Society of Aesthetic Plastic Surgeons (ISAPS), Korea Selatan sama sekali tak termasuk dalam daftar lima teratas. Di kawasan Asia sendiri, ternyata bukan Korea Selatan yang penduduknya paling banyak melakukannya lho!
Dari data ISAPS, Jepang berada di urutan pertama sebagai negara dengan jumlah operasi plastik tertinggi di Asia. Hanya berada dua tingkat di bawah Amerika Serikat dan Brazil sebagai negara yang memiliki jumlah operasi plastik tertinggi di dunia. Amerika Serikat menduduki peringkat pertama sebagai negara dengan jumlah operasi plastik tertinggi dunia. Presentase ini mencapai 17,9 persen. Pada posisi kedua, ada Brazil dengan 10,7 persen, disusul Jepang dengan 4,8 persen, Italia di posisi keempat dengan 4,1 persen, dan Meksiko dengan 3,9 persen.
Mengherankan? Sepanjang 2017, Jepang disebut telah melakukan 1 juta lebih prosedur kecantikan, termasuk operasi plastik. Operasi tersebut bertujuan untuk mengubah kelopak mata monolid khas Asia Timur menjadi kelopak mata ganda seperti orang-orang Barat. Double eyelid memang menjadi standar kecantikan orang-orang di negara Asia Timur.
Berbeda dengan Korea Selatan, kebanyakan orang-orang Jepang masih terlalu malu untuk mengakui apabila mereka melakukan operasi plastik. Bahkan jika ada selebritis Jepang yang ketahuan telah operasi plastik dan media mulai berspekulasi atas hal tersebut maka mereka akan segera menyangkalnya serta bersikeras bahwa dirinya memang telah memiliki kelopak mata ganda sejak lahir. Hal ini dikarenakan budaya Jepang yang cenderung konservatif dimana bahkan ada suatu masa ketika operasi plastik dipandang dengan cemoohan di Jepang.
Beberapa deretan artis di Jepang melakukan aktivitas operasi plastik lho! Diantaranya:
Yuko Ogura
Gravure Idol Jepang (model bikini AKA) "Yuko Ogura" yang terkenal karena kelucuannya, diperkirakan memiliki lipatan kelopak mata dari hasil operasi, dia juga melakukan operasi hidung dan operasi penghapusan tahi lalat.
Koda Kumi
Penyanyi Jepang "Koda Kumi" yang dikenal dari foto seksi dan sering disebut "Gadis terseksi di Jepang" oleh sebagian besar penggemarnya dan di beberapa situs. Selain tampak memiliki lipatan kelopak mata hasil operasi, dia juga melakukan operasi hidung, serta beberapa operasi kecil pemahatan wajah.
Tetsuya
Bassis Jepang, "tetsu", yang dikenal sebagai pendiri grup rock Jepang, "L 'Arc ~ en ~ Ciel", tampaknya ia memiliki lipatan kelopak mata hasil operasi dan melakukan operasi hidung.
Kira-kira, siapa lagi ya public figure di Jepang yang melakukan operasi plastik?
The post Ngomongin Operasi Plastik, Ternyata Jepang Jadi Negara Dengan Jumlah Operasi Plastik Tertinggi di Asia appeared first on Japanese Station.
from WordPress https://ift.tt/2O5hzke