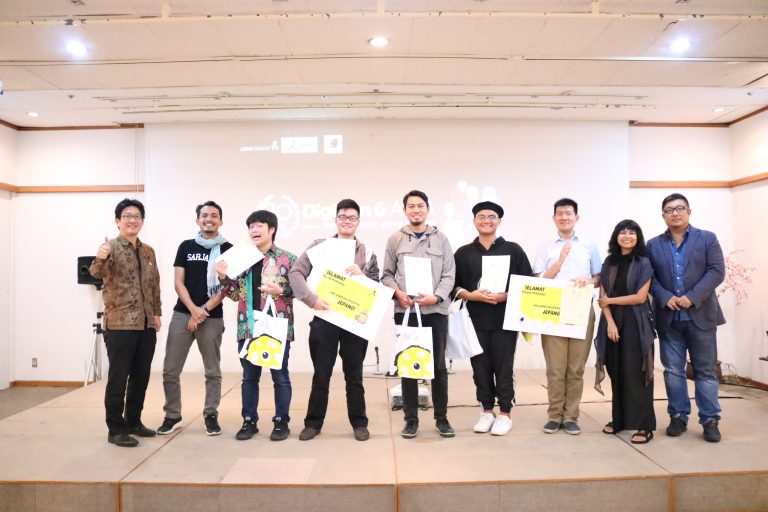 Pada era ini, para pembuat film memiliki kesempatan luas untuk menampilkan dan menantang dirinya dalam ajang kompetisi internasional. Salah satu ajang kompetisi yang bisa diikuti adalah Digicon6 ASIA Awards. Digicon6 ASIA Awards diinisiasi oleh salah satu stasiun TV terbesar di Jepang yaitu Tokyo Broadcasting System (TBS), dengan tujuan mencari dan mengenali para kreator video berbakat dan mengapresiasinya dalam sebuah event penghargaan.
Digicon6 ASIA Awards sudah dimulai sejak tahun 2000, dan tahun ini menginjak yang ke-20 kali. Digicon6 ASIA Awards sudah mengikutsertakan Indonesia sebagai peserta sejak 3 tahun lalu. Dimulai pada tahun ini, Tokyo Broadcasting System (TBS) bekerja sama dengan The Japan Foundation, Jakarta menyelenggarakan Digicon6 ASIA Awards regional Indonesia. Selain Indonesia, 11 negara lainnya juga turut berpartisipasi dalam kompetisi ini dengan mengikutsertakan film pendek dan animasi terbaik yang dimiliki. Negara-negara tersebut adalah Jepang, Kamboja, Tiongmekok/Taiwan, Hong Kong, India, Korea Selatan, Malaysia, Singapura, Sri Lanka, Thailand, dan Vietnam.
Pendaftaran kompetisi ini berlangsung dari bulan Mei – Juli 2018, dan berhasil mengumpulkan 67 karya dari Indonesia, baik film pendek maupun animasi. Hasilnya, terpilih 15 film terbaik, dan 6 predikat juara yang siap disematkan bagi pemenang. Enam predikat tersebut adalah Indonesia Gold Prize, Indonesia Silver Prize, Indonesia Bronze Prize, Appreciation Prize, Next Generation Award dan The Japan Foundation, Jakarta Prize.
Pengumuman para pemenang dan pemberian penghargaan di Indonesia diadakan dalam rangkaian kegiatan yang terdiri atas seremoni, pemutaran film, serta diskusi yang akan diselenggarakan pada hari Sabtu, 20 Oktober 2018
Kegiatan ini akan dihadiri oleh Takafumi Yuki (DigiCon6 ASIA Headquarters International Alliance Officer & Digicon6 Magazine Editorial Office Editor-in-Chief), dan perwakilan juri undangan yaitu Kamila Andini dan Yosep Anggi Noen.
GOLD PRIZE – Life of Death – by Bryan Arfiandy & Jason Kiantoro
SILVER PRIZE – Keluarga Satu Setengah – by Raffael Arkapraba Gumelar, Michaela Clarissa Levi & Robert Sunny
BRONZE PRIZE – BIWAR – by Wastana Haikal
APPRECIATION PRIZE – Lukisan Nafas – by Dawn Animation
NEXT GENERATION PRIZE – Life of Death – by Bryan Arfiandy & Jason Kiantoro
THE JAPAN FOUNDATION, JAKARTA PRIZE – Turut Berdukacita – by Winner Wijaya
The post The Japan Foundation Ajak Sineas Indonesia Berkarya Lewat Digicon6 ASIA Awards appeared first on Japanese Station.
from WordPress https://ift.tt/2q90abJ